With the improving digitization, every industry is adopting the latest technologies, and likewise, web and app development services are in huge demand. These websites and mobile app building solutions are immensely thriving that sometimes, companies need to hire a remote developer or rely on offshore development services to complete their projects on time. Basically, organizations appoint these remote app developers to enhance their development skills and capabilities.
Offshore software development is not a new thing to the industry, the practice has been popular for a quite long time that adds new members to work on a specific project for a certain time. Generally, these are contract-based developers who help organizations in software development, when the in-house team is overwhelmed.
Hiring offshore remote app developers in the USA benefits to:
Enhance existing services

Accelerate project commencements

Building new services
Hiring outsourcing developers is not that easy at all; it is one of the challenging tasks as we are relying on individuals working outside the office space!
Why Hire Offshore Mobile App Developers in the USA?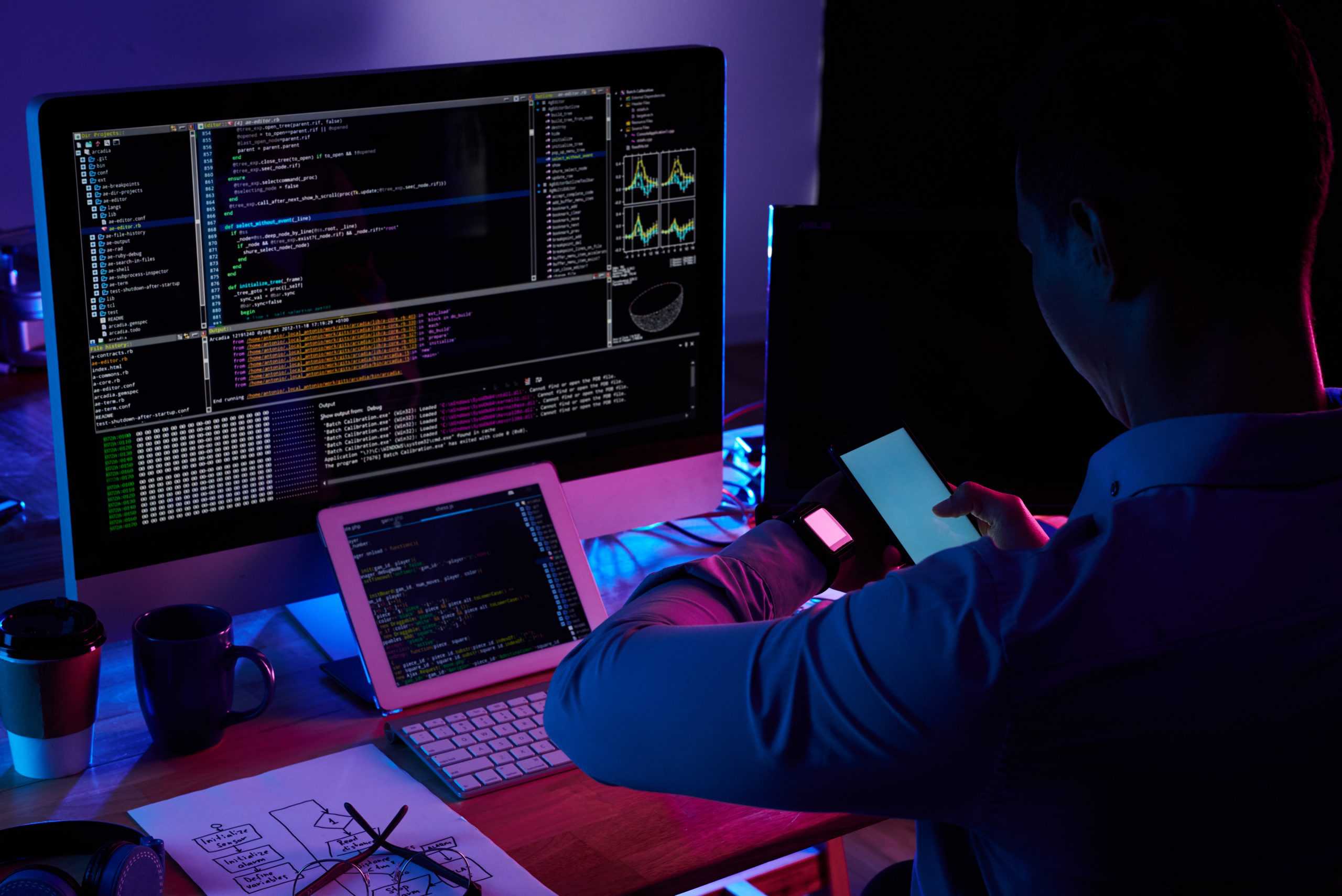 There are multiple reasons to add an offshore service to your development project. An offshore software company brings a lot to the table, and highly benefits the IT companies.
Let's take a look at some of the top benefits below:
1) Save Cost:
Hiring a virtual or contractual team of developers is relatively cheaper than appointing a new member in the in-house team. A company can save up to 60% of the cost of working with an offshore team. It is a fact that a beginner-level developer in the US earns a lot more than a senior developer working in Asian countries. That means, the technology enables you to appoint developers from different parts of the world, that also with expert knowledge and low compensation.
2) Get Expert Support:
Offshore developers are not only preferred for low cost, but also for the expertise and different skill-set. The practice is highly recommended for projects that need expert intervention for a limited time. Therefore, you don't need to hire an expert in the office, but the project can be completed using an expert from another location.
The future development trends include AI, ML and IoT, and finding the resource is challenging sometimes. Hence, hiring expert offshore developers will certainly help enterprises to overcome the situation.
3) Enhanced Productivity:
Generally, offshore support works on a project basis instead of hourly or monthly payments. This enables them to finish the assigned tasks in quick time, resulting in high productivity. This works tremendously well for urgent assignments. 
4) Flexibility:
These experts cater to advanced development services which make them flexible to work on different platforms. Moreover, they are proficient in different tools and are capable to solely handle most of the development operations (designing, development, testing etc). 
5) Business Expansion and employee planning:
For every business, it is important to maintain the employee-work demand. We cannot hire so many in-house developers and have them sit idle for most of the time. Similarly, for the sudden extra workload, we can simply proceed with the offshore developers and accordingly hire new developers; once we find the continued workflow from clients. This is a constructive business strategy to manage the employee-work balance at the workplace.
So, how to hire the correct offshore software development services in the USA?
When it comes to working with an offshore developer or an offshore development company, we cannot simply trust anyone and add them to the team. There are certain elements that we need to consider; from the start till the end of the project. We don't wish to work with critical partners.
Let's learn some of the key tips that help us to make a better selection:
Understanding project requirements:

Before we begin the search for the perfect offshore developer, we need to precisely understand our project requirements i.e.total workload to be assigned, manpower required, project deadline etc. We can accordingly hire one or multiple executives with the required skills.

Project budget:

There are different talents available in the industry. Hence, it is imperative to hire a resource as per the current project budget. Consequently, we can look for offshore employees with specific hourly rates. It is obvious that these offshore developers charge less than that the in-house employees. 

Expertise and portfolio:

We need to understand that different development projects need diverse expertise. There are different development platforms, technology and software; hence, choosing the correct skill-set is the utmost priority. In the case of experienced members, we can always look for portfolios or their earlier projects.

Reliable resource:

If you are looking for an offshore development company rather than working with an individual, it is effective to review their clients' feedback or check different forums to get an idea of their services; the goal is to work with the trusted ones!

Getting into the contract:

Once we get the right pick for our development project, it is integral to get into the contract mentioning the different aspects (rules, policies and other important points).
Don't rush, select your team precisely by closely monitoring their skills and expertise. Apart from the development skills, it is imperative that the individual communicate well. A reliable offshore developer brings eminent value to the project!
Still Not Sure?
Amidst COVID-19, companies are more confident in working with the remote module. There are organizations that continue with the Work-From-Home culture and turning the crisis into opportunity. People outsource their work to different countries with no hesitation, and that opens gates to the global market.
India is a reliable contender when it comes to outsourcing. The country produces a large number of IT experts and has become a renowned IT solutions hub in the world.
Read more: How to Hire A Dedicated iOS App Developer For Developing Your iOS App?
Best Offshore Software Development Company in the USA:
Grey Chain Technology is a specialized web and mobile app development company looking to assist you with your development requirements. We have a team of expert coders that is profound in iOS and Android app development services. We have worked on 100+ projects and helped startups, NGOs and individuals to achieve their desired development results.
*We also have a corporate office in New York, USA.
Check out what our clients say about our services on Clutch!
Let's get started:
Fill out our contact us form and our team will get back to you.