Non Profit App Development – UNICEF Case Study
Gender-based violence is one of the most heinous crime which happens in many rural and urban households with very little opportunity for victims to seek help or to even help themselves.
UNICEF and International Rescue Committee came up with the concept of a GBV Pocket Guide which should be easily accessible globally and partnered with Grey Chain for non profit app development to achieve their mission and vision to reach thousands of victims, survivors and community / case workers to solve for gender based violence situations.
In order to achieve the objectives of the non profit app development project, the team came up with a Mobile First strategy to not just build Mobile apps but think about how UI & UX will have a role to play in this context.
Strategy to deliver non-profit apps
Our UX Centre of Excellence which has deep expertise in non-profit app development worked with the organisations in multiple discovery workshops and came up with the below strategy:
UX & UI built for Inclusion
For every mobile app for non profits, standard mobile app development UI / UX Principles do not apply. The primary need is to have a deep understanding of Non Profit App users. We have observed that the primary target users are rural population in remote areas who have lower end Android devices with not so high resolution screens. In order to design for such use case, each and every component needs to be thought through to ensure readability, screen compatibility, ease of access and engagement. For e.g. The home screen of the GBV Pocket Guide app has easy to tap content navigation buttons which makes it easy to reach the right content.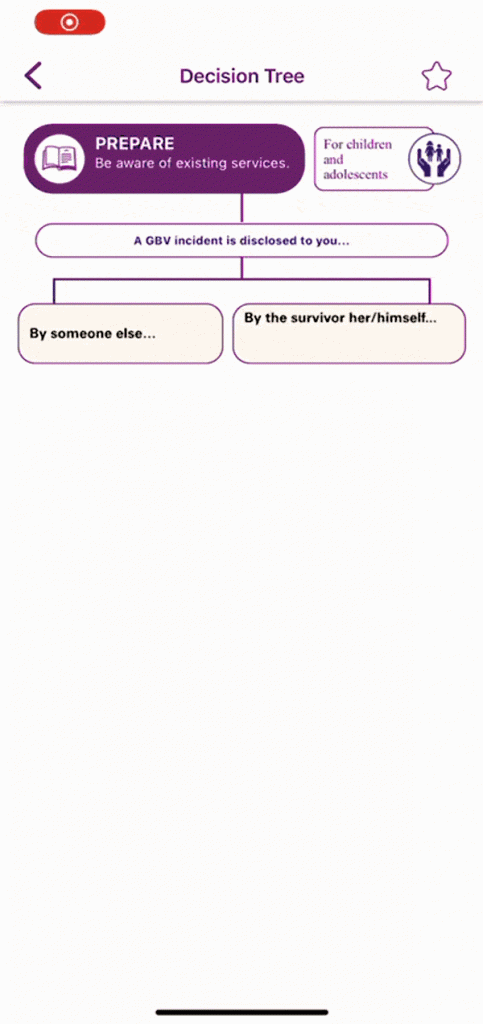 Language Support
Language though sounds like simple translation but has many nuances that needs to be taken care of. For e.g. some languages are not even supported by iOS devices, Grey Chain was able to device a development strategy where non-supported languages could be added as supported under a pseudo-name. Other aspects that need to be taken care of are orientation of languages like Arabic and even spacing between two lines of text across the app.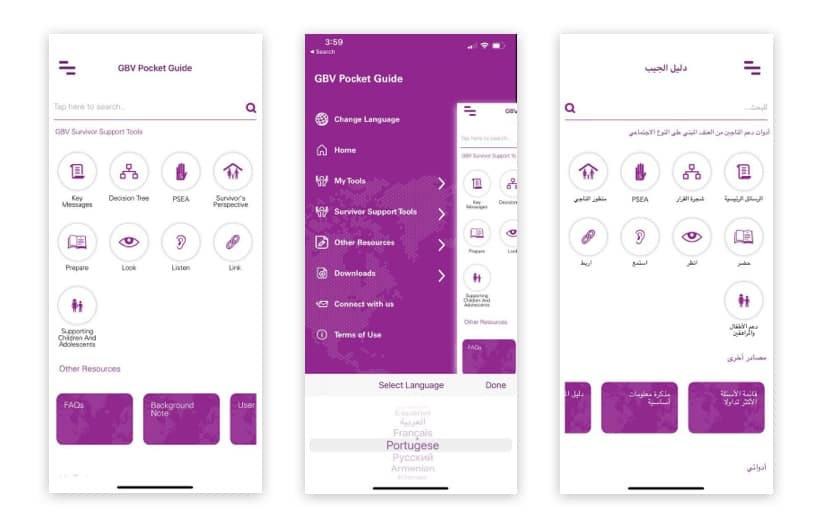 Offline Content Availability
With non profit app users in remote regions, there comes the challenge of lesser availability of reliable 4G & internet services even for mobile devices. With a localized app based content architecture, we build localized SQLite databases to store and make content, features and data available offline with initial download. This ensures that the users have most of the features available without any load times or need of internet connection.
Light App Package
As mentioned, reliable internet availability is a major constraint and hence its important that each code and content piece is heavily optimized so that the app package is light. This requires efficient code writing practices as well as knowledge of unnecessary components that Android or iOS natively generates. Our mobile developers are well versed in such best practices.
User Analytics
UNICEF was able to reach to thousands of Victims in not just a few geographies but key rural regions in remote areas like small districts in Cambodia, Turkish cities, villages in Bangladesh, Yemen, Zimbabwe and Kenya.
Deep integrated analytics has helped proved the efficacy of the various strategies implemented, the below is analytics for just the last 60 days of app traffic.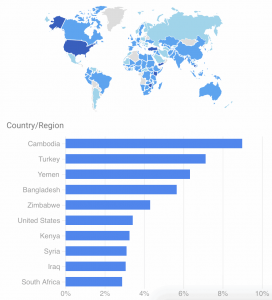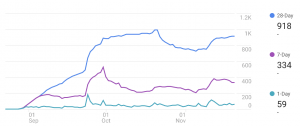 These numbers are highly encouraging because in just 60 days more than 1000 GBV actors have benefitted from the content.
Seeing the success, the goal is to extend the app to atleast 10 more languages in the coming months including Malaysian Bahasa, Khmer, Bangla, Burmese, Swahili and Kurdish.
To see these strategies in action, download the latest UNICEF GBV Pocket Guide apps from the Google Play Store and App Store.
For more information on Non Profit App development, feel free to reach out to me.