RPA technology is one of the emerging and effective solutions adopted by different industries nowadays. Different enterprises across industries are transiting to automation which brings high productivity and immense efficiency. Besides, it demolishes several unwanted efforts and support in lowering the operational cost.
In today's world, the RPA platform is a known term to organizations, and everyone understands the importance of it. However, many of them are still not sure how to use the technology.
When we talk about RPA companies, UI Path is the leading and innovative automation platform that has become the first choice for everyone.
The UI Path automation platform is the best RPA software!
Key Use Cases of UI Path: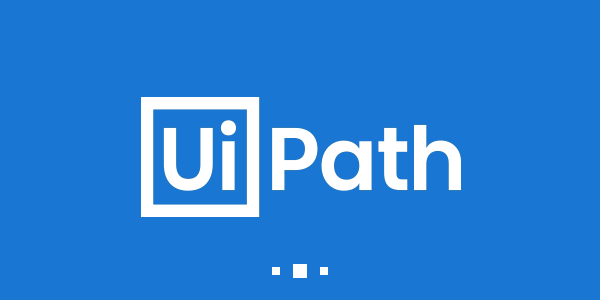 UI Path is a constructive system to automate the recurring tedious work. The goal is to enable the software bots and utilize the human work power in other important tasks. The UI Path RPA solution partner manages the long-working data process and streamlines the business operations; high efficiency and better productivity.
So, are UI Path tools available for only IT companies?
Certainly not! UI Path is an automated business process designed for various industries that use modern tech tools. For instance, processing loan applications in financial institutions, claim processing in insurance companies, data entry at the front office, and recording finances in the back office, are some of the real-life working examples of UI Path RPA bots.
Most UI Path Use Cases:
1) Banking and Finance:
RPAs have proven to be highly effective for the banking and finance sector. The industry uses intelligent solutions to lower the compliance operational cost, and supports in meeting the regulatory requirement in a short time; it takes almost half time with UI Path technology. In addition, the system precisely focuses on a team's proficiency to analyze different business operations.
Besides, the automation technology facilitates in reducing bank risk and eliminates manual errors to almost zero. The implementation gradually supports to overcome the major banking challenges:
-Automate disorganized data
-Automate customer-oriented functions
-Automate advanced systems with human involvement
It transforms the overall banking strategy to reach modern banking and finance demands.
2) Healthcare:
Seriously, there is a high amount of admin and paperwork involved in the healthcare industry that most of the time slows down the operations, and even makes the patients and their relatives distressed. With the UI Path automation process, we can certainly expedite the billing consolidation and focus to aid the patients. Not only billing, but the system also supports different tasks such as:
-Inventory management
-Making appointments
-Processing claims
-Digitization (patients files)
-Data entry
The technology is a cost-effective strategy that provides enhanced support with high data security. With UI Path, you build smart front-office support for your healthcare service!
3) Manufacturing:
There is no need to explain how the manufacturing industry loves the automation process. We have already seen how physical robots have improved the production, testing and packaging capabilities of manufacturers. The robots are highly efficient to manage the in-line operations; however, there is a lot to be improved at the backend. UI Path RPA solutions is an innovative business process that helps the manufacturing industry to develop business operational agility; billing, payment, managing inventory etc.
As reported, UI Path immensely helps to streamline the process and lowers the cost by 20%.
4) Telecom:
Telecommunication is a trending and eminent need for modern businesses. Likewise, telecom is a vast industry and it is natural to have healthy competition among the different service providers. Their motive is to serve the clients with fast, cost-effective and reliable services. A well-developed telecom company possesses different business operations such as managing data, cost controlling, acquiring talent, enhancing business, building new services etc. RPA solutions facilitate the industry with all requirements that make a business stable.
Moreover, many industry experts have declared that automation services will gradually grow in the near future and that it will be a game-changer for the telecom industry.
5) Insurance:
This is another sector where UI Path automation tools are proved to be successful for core and back-office work. The benefits are highly profitable for insurance policyholders; it saves 50% process time. It allows the professionals to focus on strategic work rather than working on repetitive tasks. Reviewing spreadsheets, pdfs and other documents are effortlessly managed by these systems.
The growing competition in the industry forces companies to upgrade their system to fast, transparent and reliable operations. UI Path insurance automation systems come with:
-Affordable cost
-Less risk
-End-to-end claim process
-Compatibility with existing setup
-Artificial intelligence
-Data security
-Improved results
6) Retail:
There are tremendous ways that RPA facilitates the Retail and CPG industry. UI Path has designed specific automation services to manage the different functions. Collecting and analyzing data is one of the ongoing expensive tasks, which has been taken care of by RPA systems easily by bearing the low cost and less human involvement. In addition, the technology manages daily tasks like processing sales data with proper audits and real-time insights. It certainly grows the sales opportunity and revenue.
Besides, the system assists in in-store planning, new product implementation, and other business processes; it manages different departments without any hassle.
7) BPO:
Outsourcing business processes is a common and accepted working method. The business model is itself a cost-effective implementation. Behind the success, there are 2 major observations;
-Firstly, the operations are repetitive, take less-skilled labour, and are high in volume.
-Secondly, the job appoints a large number of low-salaried associates.
UI Path has brought a positive push to the industry where it reduces the operational cost by targeting no or less human interaction. Hence, clients looking for highly cost-effective BPO can look for RPA oriented BPO services.
It is the perfect combination to handle repetitive work with high accuracy and low cost!
Conclusion:
If your industry uses modern IT tools, and records different data or handles different operational audits, UI Path is the constructive option to speed up the business processes. The automation technology is flexible and supports your existing IT system. The utmost goal is to bring agility, reduce cost and improve performance.
Related blog read: Why is UI Path revolutionizing business processes?
Grey Chain Technology: Mobile app developers in the USA
We are one of the trusted web and mobile app development leaders based in the USA and India. We believe in our clients' success and assist them with tailor-made mobile app requirements. We use the best technology and support enterprises with native, hybrid and cross-platform development.
We can certainly assist you with all your web and mobile app development specifications!
Feel free to send your requirements to sales@greychaindesign.com, and our team will get back to you.