Our generation has witnessed a never seen epidemic that has disturbed people all around the world. Last year, it seemed as if the whole world had stopped; no business operations, no gathering, and even people have strived for regular amenities. During all these, people were relying more on digital services and making use of them for almost everything.
During the time, different online businesses perceived a surge in their app usage and revenue. Overall, digitization has observed immense growth, as people are managing everything from home; grocery, medical, and even dating and finding the love of their life.
Amidst COVID-19 lockdown, dating app development began to grow, and after some continued months, it reached the top. With respective public health guidelines during the pandemic, people were restricted from going out to meet new mates, and this led them to attend their first date over the digital platform. Fortunately, these dating apps have proved to be a saviour for singles during the travel limitations.
"Stay at Home" restrictions have shifted people's routine, work-life, and even dating!
Interesting Dating App Facts Amidst COVID:
In March 2020,

dating apps like Tinder

recorded 3 billion swipes; the highest number in a single day

From March-May 2020, another dating app- OkCupid experienced a growth of 700%

On the

Bumble dating app

, video dates top-up by 70%

The top 8

dating apps

in the US saw a growth rate of around 13% in Q4 2020 for the active users
Currently, Match Group acquired more than 50% of the dating industry in the US. The group covers Tinder, Plenty of fish, Hinge, Match and other dating platforms.
To understand the role and surge of dating mobile applications amidst lockdown, let's check some of the top dating app statistics below:
As reported by Tinder CEO, Mr Elie Seidman, there has been a dramatic change in how people use dating services. The pandemic has brought some mixed experiences to the dating platforms. Positively, user signup and engagement was certainly high during the isolation period; however, due to less work and low money spending, there were fewer premium subscriptions. For instance, Tinder had around 7 million gold members which gradually reduced due to lockdown conditions. The service collected around USD 1.4 billion in revenue in 2020.

Bumble dating app has reached a USD 4 billion valuation by the end of 2020 and it is expected to grow to USD 6-8 billion mark in coming years. Interestingly, Bumble favoured females to make the first move and turned the casual hookup to long term and serious relationships.

The Match Group experienced positive growth of 0.48% in shares. Likewise, the download rate of these dating apps continues to grow every year by more than 7% and time spent on the app relatively rose to more than 13%.
Evolution of Dating Apps
Generally, people use dating apps for hookups and search for social connections. As the number of smartphone users increases every year, the industry simultaneously perceives gradual growth. Every user is just an app-download away to start its dating experience.
With the introduction of tinder-like dating apps, it is a swipe that declares your preference about other people; Right swipe to connect and Left swipe for rejection. If both users connect, it starts the interaction.
The modern-day dating app is not limited to a specific gender or group, but it also supports a special community to find its companions. We have respective dating apps for gay, bi and dating app for LGBTQ whole group.
Not only swipes and general text chatting, but the dating industry has also observed the best technology from other mobile applications to improve the user dating experience. Amidst pandemic, corporate meeting apps like zoom, google meet and others were in demand, and the same high-demand was integrated into dating apps using video and audio interactions. The advancement immensely supported the dating applications resulting in high app usage.
Besides, there are failures too. Facebook's dating benefit doesn't impress users and fails in the market. Though, video integration in Messenger had put a soft light on the innovation.
Dating Apps in Covid Help
With the support of the government in the UK, dating app users can now update their vaccination status on the app to enjoy bonuses. Once updated, vaccine badges and stickers will be displayed on their profile. The UK government has shared the initiative with Tinder, Hinge Bumble, Badoo, OurTime and other apps. The goal is to encourage people towards vaccination and COVID safety protocols.
Dating Mobile App Development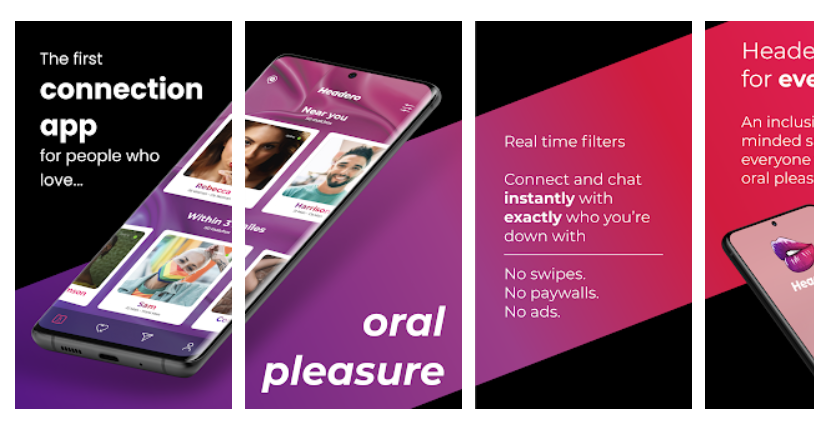 From a business point of view, online dating services show a positive graph. Even when the world was hung back in a pandemic, these dating mobile services were observing a surge in new users and app surfing. The industry is likely to continue with the growth forthcoming and will target other countries using the digital platform.
If you are optimistic or planning to build your own mobile dating app, the opportunity is knocking on the door!
Also Read: What are the Dating App Alternatives to Tinder & Bumble in New York?
Connect with experts to discuss your Mobile App Development requirements:
Grey Chain Technology is a trusted web and mobile app development company in the USA (serving clients all over the globe). With the team of experienced app developers, we provide digital support by implementing the latest technology and advancements; hybrid apps, cross-platform development, flutter app development etc.
Get in touch to explore more about the services!
Fill out the quick app consultation form to get your app development quote!
For other queries, send us an email at sales@greychaindesign.com.