With the growing technology, it is indeed not an exaggeration to say that telemedicine is the future of healthcare. If you are a part of the healthcare industry, you will certainly need a telemedicine mobile app to showcase your service to society and grow your business. Telemedicine software development is a prominent topic in the new decade.
Every service is moving to the digital sphere — booking a cab, ordering food, buying clothes, or even contributing to charity services, everything is just a few fingers taps away.
Let's understand the Telemedicine Services in detail below:
The telemedicine platform is all about delivering the respective medicines and health / clinical services to the users using digital tools. Interestingly, many companies have already adopted the technology and are delivering a myriad of benefits. The communication between the user and service provider has become stronger and easier with the help of these advanced and modern-day tools.
This is not the first that this strategy has been implemented; it was first used in 1900 in Australia. That time, a doctor leveraged the radio for the advertisement. In modern times, the advertising medium has been evolved to provide a better communication experience.
Initially, online health care services were started for people who were unable to visit physical hospitals. Thereafter, the service has immensely impressed people and is widely used by others. The necessity of people is the direct reason that everyone is using the services.
Can We Trust Online Health Services?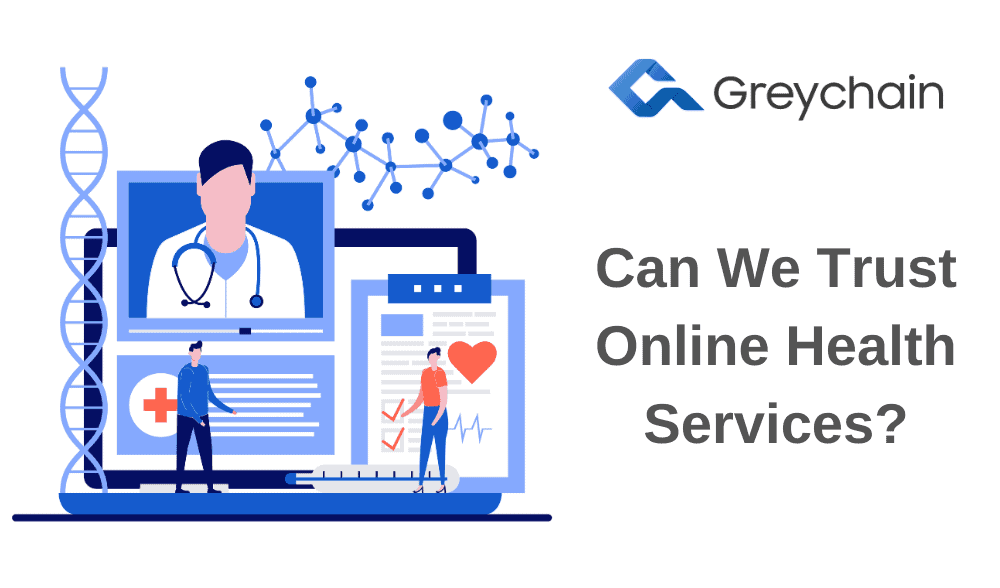 People are so much online that they purchase groceries, clothes, and even pay their bills from their homes. So, why not medicines or other medical services?
The hesitation of using several online services was always there in the first place. But now, it has become the first choice of users.
Many healthcare companies have already elected the online platform to help consumers, and are getting positive responses. Amidst the pandemic, people were bound to stay home, so the online services emerged as a resource helping them with emergency services.
Moreover, telemedicine solutions cater to a diverse range of benefits of the public and clinics. Let's check some of the advantages below:
Advantages for the public:
Do you ignore minor health complications because of your busy schedule?
People with long working hours and immense responsibilities, sometimes find it difficult to consult a doctor for their mild or initial sickness. Shockingly, this ignorance can also lead to any serious disease. Hence, these doctor on demand apps greatly help them to stay safe and healthy.
Similarly, busy parents and elder people can use the telemedicine app for better health. Get health assistance straight from your home!
Besides, these services are far cheaper than visiting a doctor's clinic.
Advantages for clinics:
Similar to patients, hospitals and clinics also experience splendid benefits of telemedicine applications such as:
More registrations due to remote consultation
Less queue or waiting time in the clinic
Less spread of infectious disease and flu
High revenue
Types of Telemedicine App in the Health sector: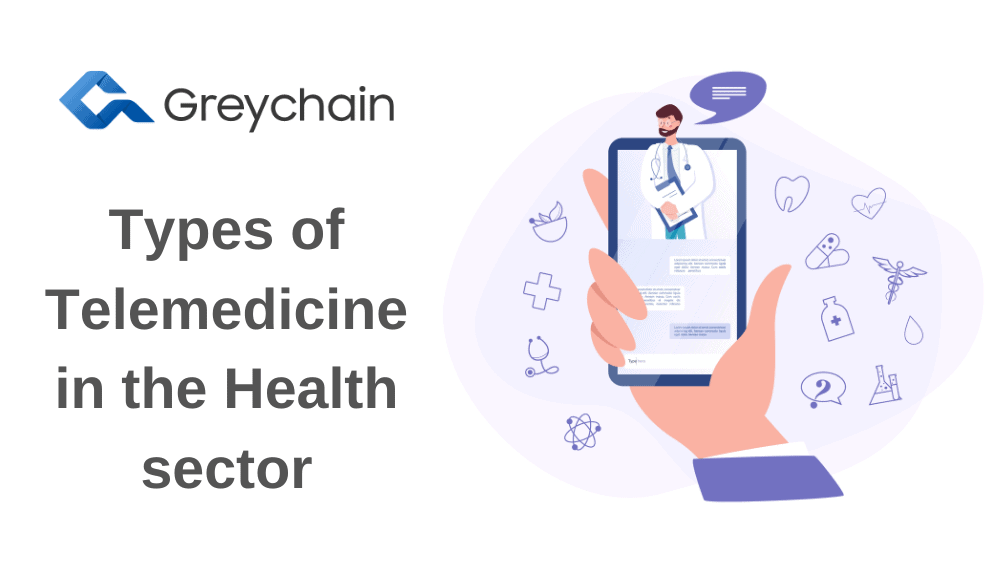 It is intrinsic to understand the different versions of telehealth applications that a hospital or a health care service provider can provide to society. If you are looking to transit your services to the digital platform, then you must know what to include in there— before commencing telehealth app development. Let's understand some of the telehealth services below:
1- Interactive Telemedicine:
The interactive method is the most common consulting technique where an expert interacts with the patient over the phone or video. Hence, professionals can continue with their health advice remotely. Some examples of interactive telehealth are
Follow up with patients after discharge
Mental health advisory
Post-injury review
Viral flu
Besides, contacting your health expert for a visit at home also includes this type of telemedical solution.
2- IoT based telemedicine:
This is an advanced digital tool that supports our health treatment. Internet-of-Things is a family of various tools used in several ways. In telehealth, the system helps to send treatment progress to the doctors.
New web applications and tools are useful to measure different health statuses such as blood pressure, heart rate, sugar percentage, etc. Once the data is updated on the platform, it would be shared with the experts. Besides, the data is automatically synced with the previous health records. Hence, the effective tools assist to track the treatments, all in one place.
3- Remote treatment telemedicine:
There are cases when a patient doesn't even require to call or interact much with the specialist to get a cure. Treatments for skin and related diseases are less interactive. An individual can simply send snaps or videos of the infected area and have the treatment started without visiting the expert. Hence, dermatology requests can be easily handled using telehealth solutions which are cheaper and convenient for patients.
4- Mobile application Telemedicine:
As we all know, we no longer use mobile phones only to communicate with our loved ones. With the growing advancement, our smartphones are supporting us with various useful resources. Health care is one of the focused areas in recent time and software development companies are engaged with several telemedicine app development projects.
With the assistance of these telehealth developments, one can explore, schedule, follow-up, and pay for different health services. Besides, these telemedicine softwares installed on your device, send you notifications to prevent any miss-out.
Looking for Telemedicine App Development Solutions?
Developing health services and products come with huge responsibilities as it directly influences people's life.
Grey Chain Design is one of the finest mobile app development company in USA & India. We assist different enterprises to adopt the digital platform and help them with app/software development.
We are the #1 Non-Profit app development company globally. We are leaders in Mobile DevOps and Cloud implementations using Git & AWS technologies.
Our team understands the importance of every service and know how to develop an effective mobile application for your needs.
Let's take the next step towards the digital evolution.