Apple is a renowned IT giant on the global platform. The Apple brand is not only admired for its innovation, but also its high-tech security. The success of the company truly reflects on how it welcomes new ideas and implements the technology to provide an effective output.
With iOS 14.4, Apple has come up with an interesting feature that will enable you to label the attached Bluetooth devices. Users can label the devices as per different categories such as Headphones, Hearing aids, speakers, Car Stereo, and Others.
How is the Bluetooth label feature advantageous?
Apple says that the ad-on helps its users in 2 major ways:
1) It will certainly improve the audio notifications
2) It will assist the users with better noise management according to the different device types.
Positively, users will have a relaxed and correct hearing!
How to add labels to your iPhone's connected Bluetooth devices?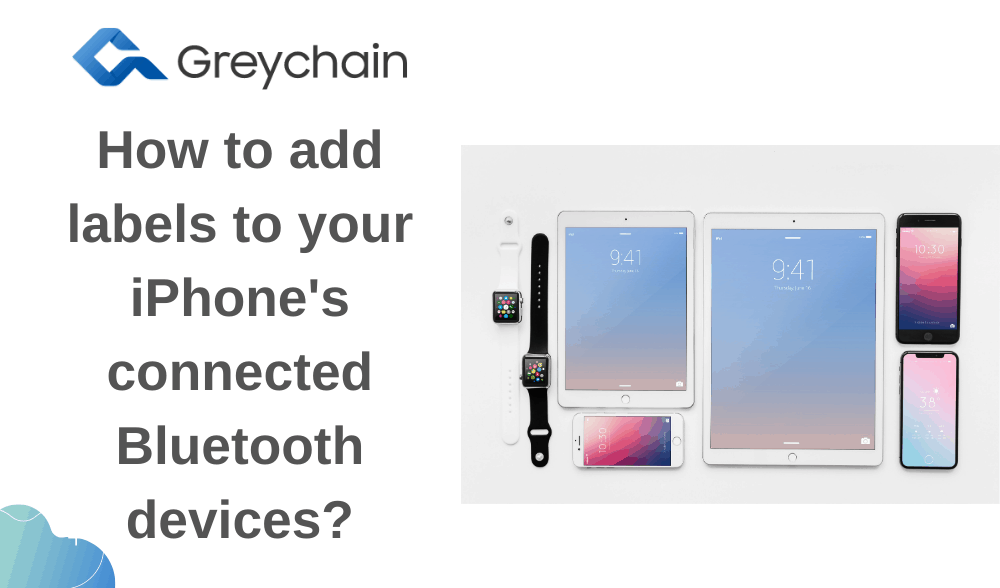 Once you have updated your Apple device to iOS 14.4, you qualify to make use of the new feature. Moreover, it doesn't require any special skills to label the Bluetooth device; you can easily do it by surfing the Bluetooth settings. Nevertheless, we have listed below a brief guide explaining the same:
Step 1: Go to Bluetooth settings on your device.
Step 2: Tap on "i" next to the Bluetooth device.
Step 3: Choose the device type from the option.
Step 4: You can also select the device type manually if the auto-detected device type is incorrect.
What's more, in iOS 14.4?
There are certain improvements and fixes which come with the updated iOS 14.4, such as:
-Camera will recognize smaller QR codes
-Notifications, when the device could not find the genuine camera in your phone.
-Typing delays and word suggestion fixes.
-Updated activity data in fitness widget.
-Correct language keyboard in messages.
-Others
Update your Apple device and enjoy the new features!
Found this helpful?
Keep following Grey Chain and stay updated with the latest industry trends as we are leading mobile app development company in USA & India providing top notch services.
Follow us on LinkedIn and Instagram.
Stay in touch.